@cult I'd love to see that model in a unit. I think the large staff will work well to say "character".
My April pledge
. Nine Knights of the Quest. Rather proud I made as many as nine, although I am still lacking a good heraldic (simple) symbol to adorn the horses, tabards, etc. I will just paint more guys in the meantime. I want to add shields as equipment on the horses, but these will wait until aforementioned symbol is done.
I will spam pics in the plog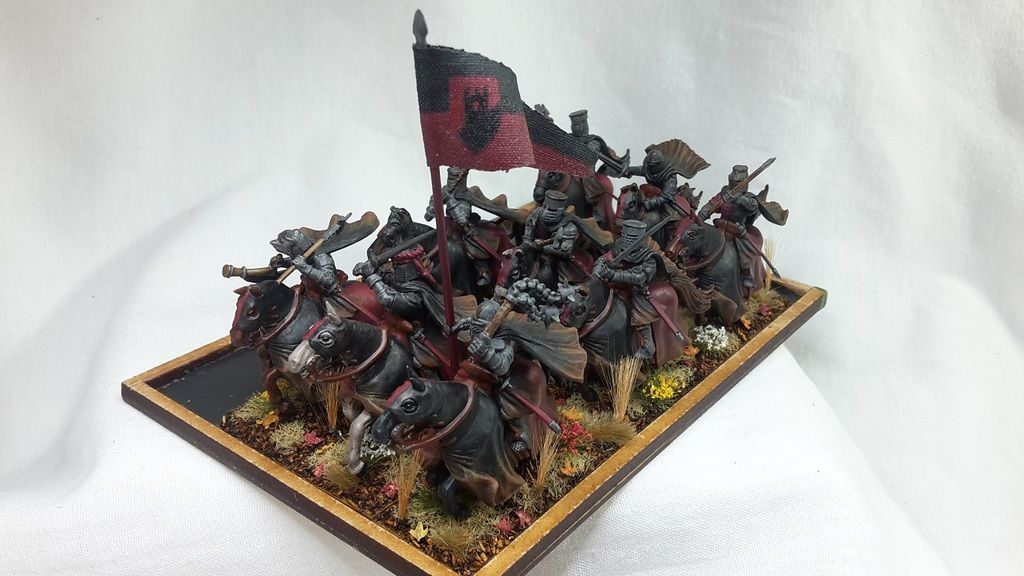 My Equitaine/Bretonnia progress!