I almost completed my first two units, all I have to do about the dark riders is neaten up the base edges, and I need to paint two more crossbow blokes (I didn't have enough shields back when I painted the other eight). Colours are a bit darker than they are in "real life".
Dark Riders: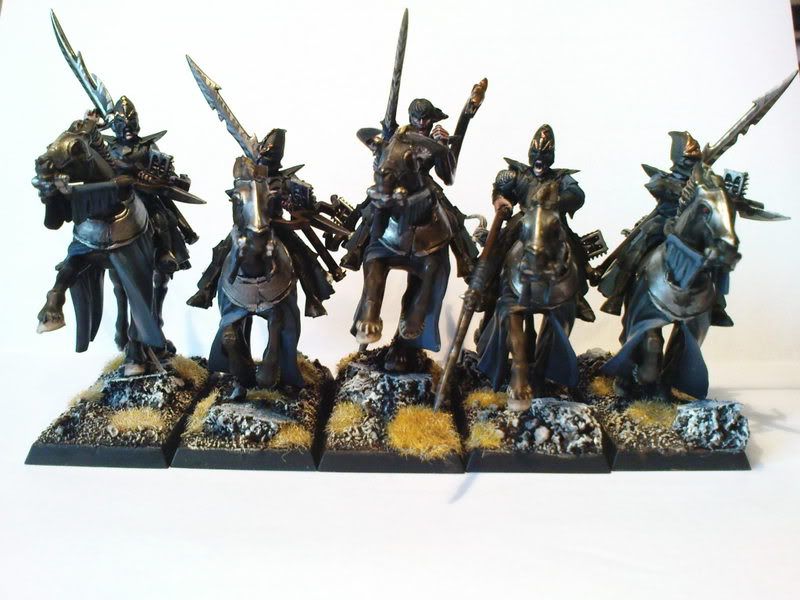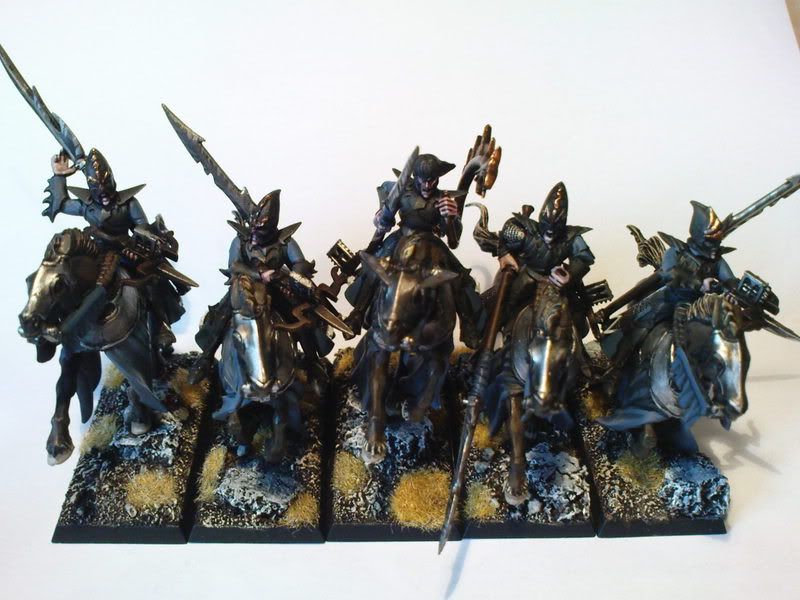 Crossbows:
The painting is quick and easy. Spent a bit more time on basing to get away with fast painting.
The idea of this army was to try out (and heavily abuse) Citadel Foundation paints and the new Citadel Washes. Almost everything is painted with foundation paints, or a mix including foundation paints, washed once, and highlighted again with the same colour as the base layer. Few exceptions here and there, but that's basicly it.
As for the small white details, I'm a big fan of putting something bright into your model to make it look less boring. For example, the white lining on the legs of the dark riders and the white runes on the shields of the xbows make the models look less boring, and in combination with the bright basing + yellow grass it makes the models "pop" (sort of).
If anyone would like I could do a turtourial on how I do my basing. C&C is appreciated!