Another paintlog!
Im going to start posting my little works here, im a slow painter so updates will come in very irregular but i appreciate the watchers & people who comment =).
Ive already posted my
Raging Heroes' Witch Elves
here in the past.
Im going for a darkish theme wich is fitting for Dark Elves. I use a black undercoat with lots of metal and as a main color ive chosen red.
Recently ive completed my Cold One Knights.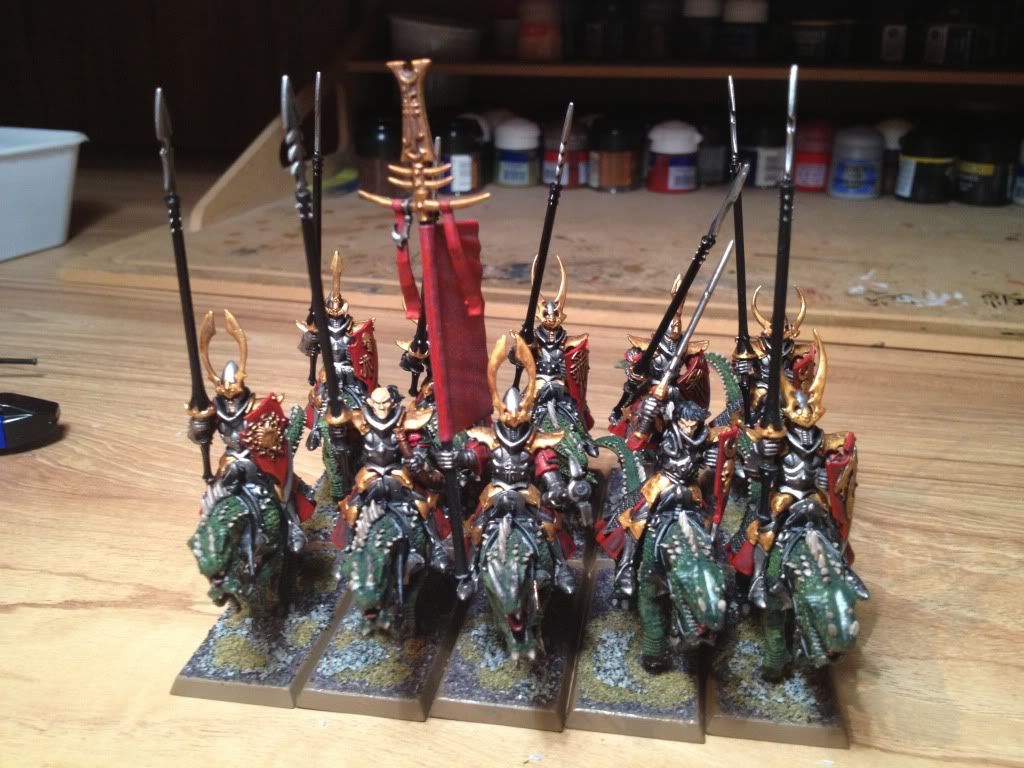 And ive also completed some scenery!