I have just noticed an interesting option that I would like to discuss here.
This is the beginning of my turn 4 (I got first):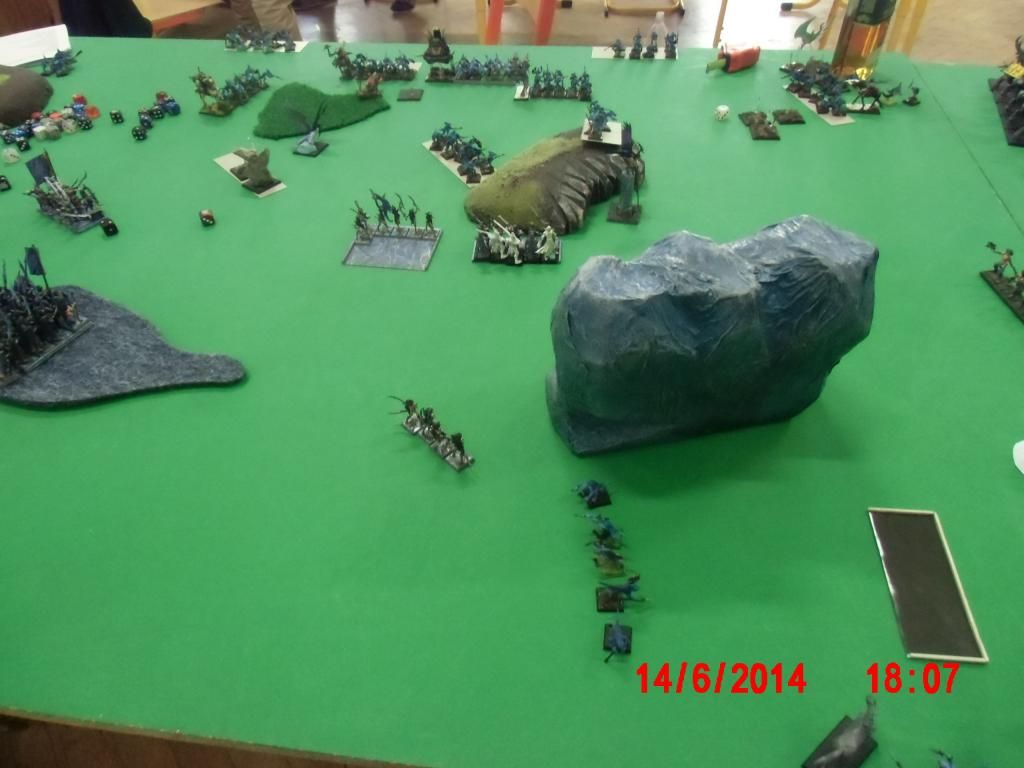 The slann is still in the centre. My dreadlord is the black-blue-white winged person next to the forest. There was the option for him to charge against the slann's bodyguards. Maybe I should have taken the risk:
In my turn, the dreadlord would get challenged by the unit champion. In the subsequent ones, my opponent would have tried to bring more champions into the combat or, better, a scar-veteran able to kill the dreadlord outright. It would have taken some time, though:
- there is one unit of skinks with veteran to the west of the forest. However, to the south of them, I had my executioners prepared. A charge ensures this scar-veteran is not meetimg my dreadlord anytime soon: either he gets killed, or pinned down, or breaks my executioners and has to pursue due to the predatory fighter rule.
- there is a unit of skinks on the hill but they are in an easy charge distance of another unit of executioners.
- and to each side of the slann, we have another cold one hero with a skink bodyguard unit. They would have surely raced to help their general but they would have not managed this before the botton of turn five as they would not see the dreadlord outright.
Therefore, my lord would have two combat phases to kill the slann. 8 S4 attacks with rerolls, another four without from the pegasus. The toad has T4 and four wounds. Seems doable to me, provided apotheosis would have not got through.
The dreadlord would have probably died, if only to combat resolution, but he is worth 400 points while the slann gives up 700.
What do you think?