Hello Guys and Gals
Been onto this forum now for a while looking for inspiration and I've found some truly inspiring work - both painting, conversion and modelling.
Been into Warhammer (with minor/major breaks) for 20 years now but never shared my own work and I love the Dark Elves so I thought I'd sign up and share some with you fellow Druchii.
Hope you enjoy and sorry for some of the bad pictures.
Cauldron Of Blood (Bad pic...)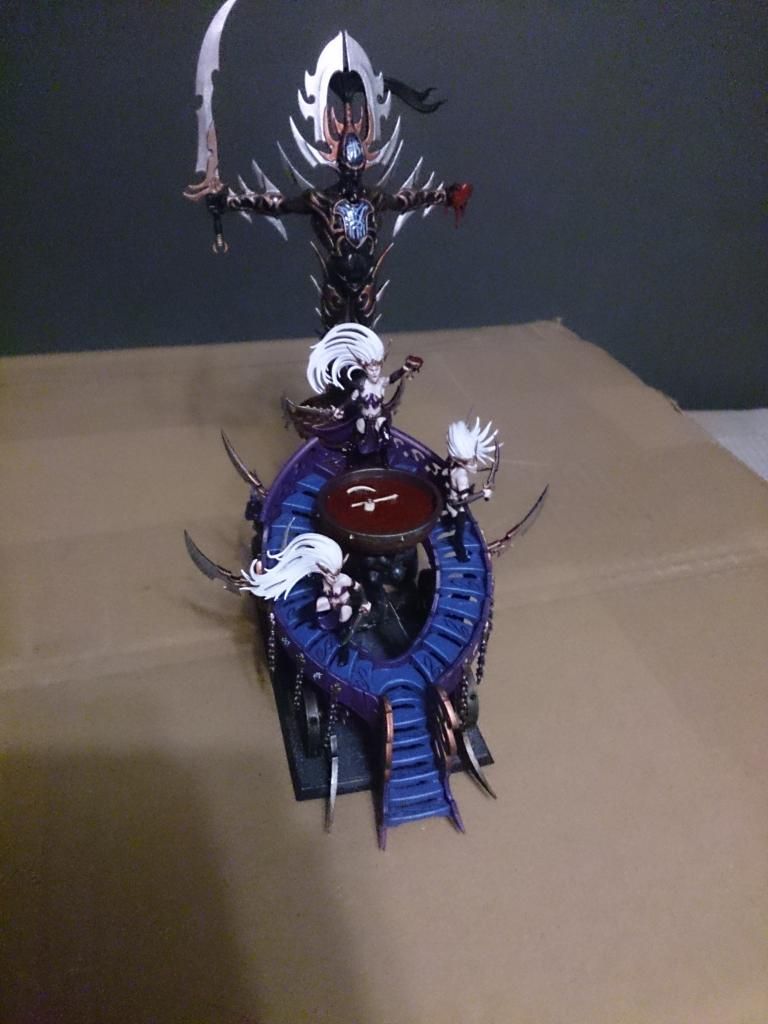 CoB closeup.
CoB Closeup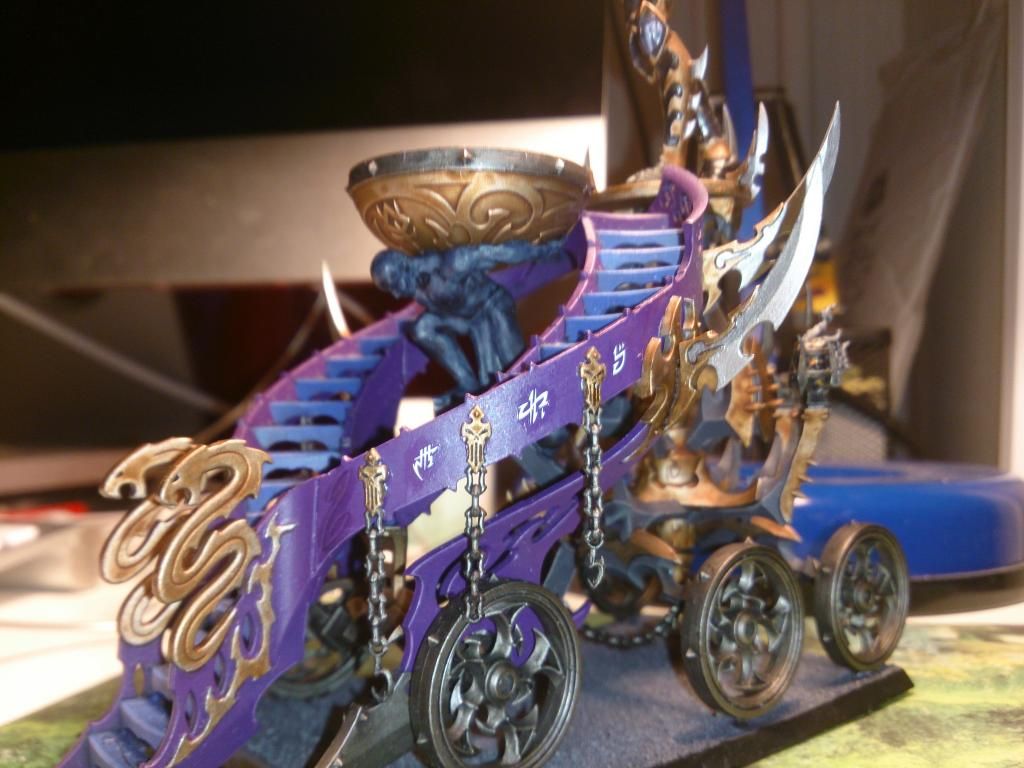 Old spearmen converted with new Dreadspears parts (WIP)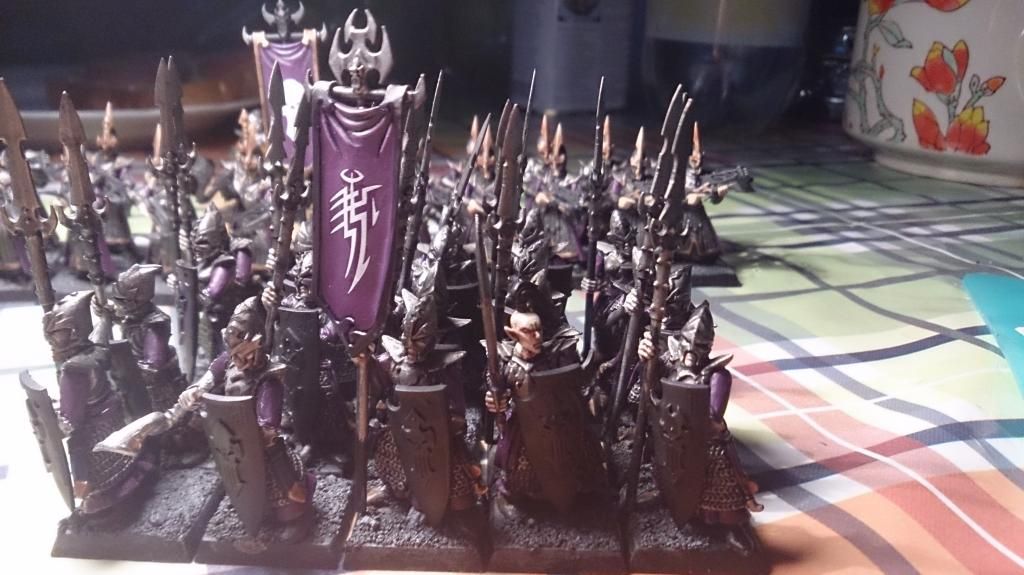 Old picture of Executioners (these are now 4/5 done) Really like this unit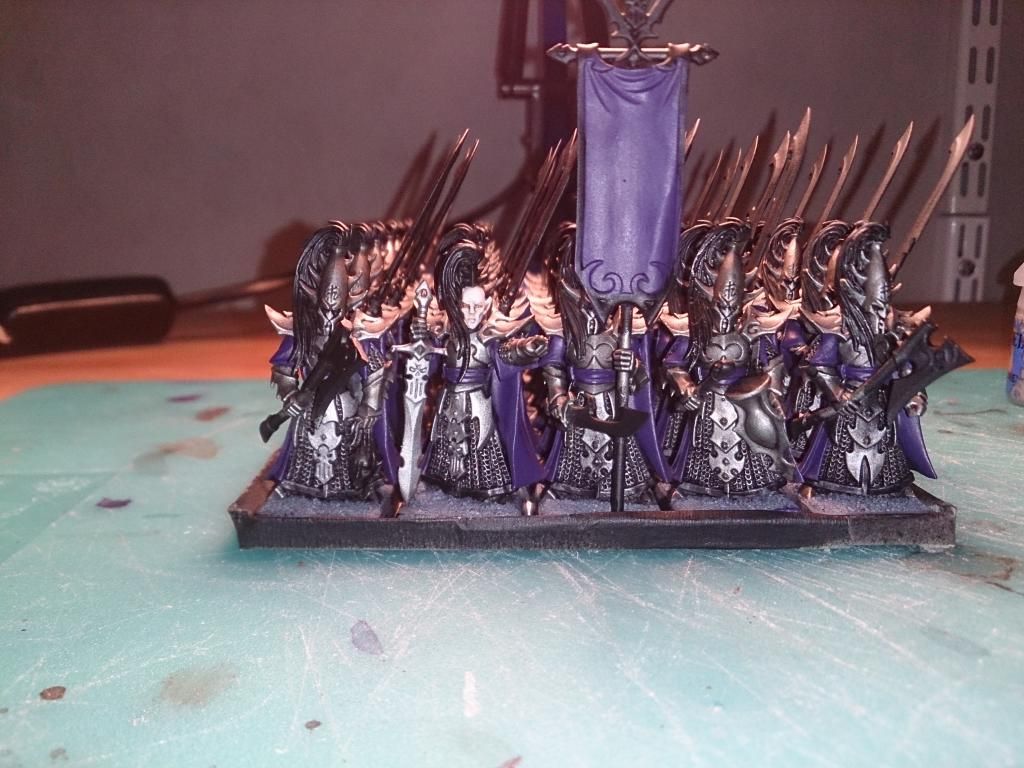 Dreadshards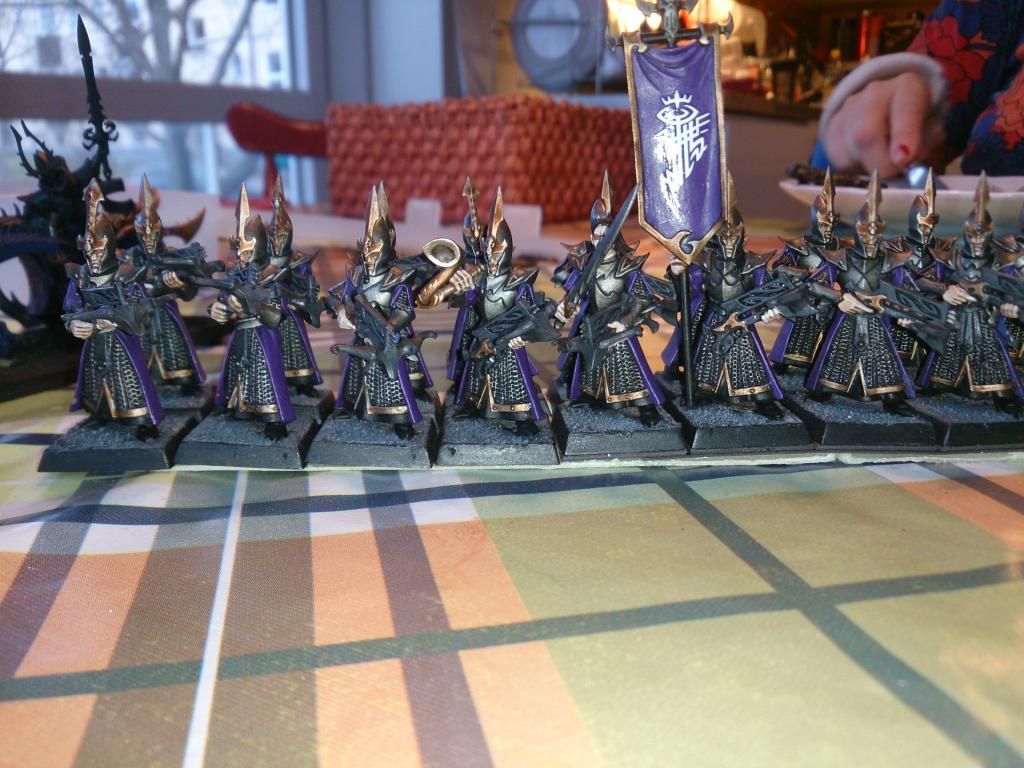 Warlocks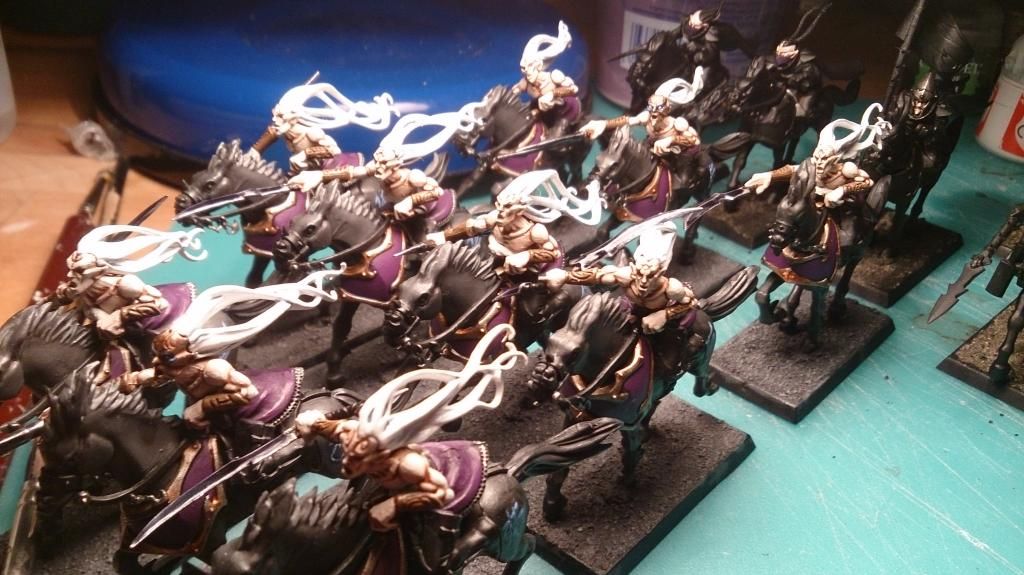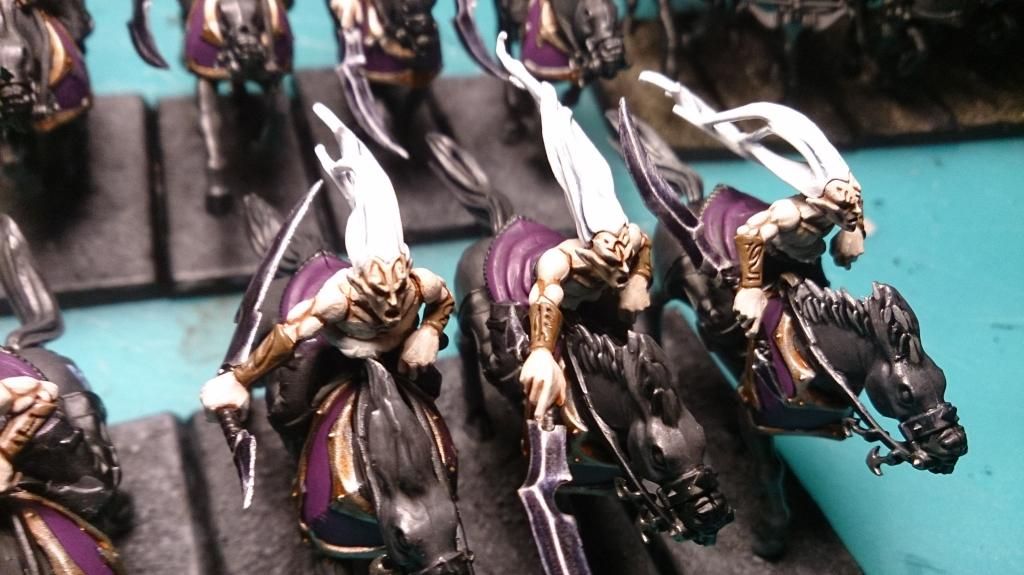 K-Beast